North Shore Beaches
5-6 minute drive from Bliss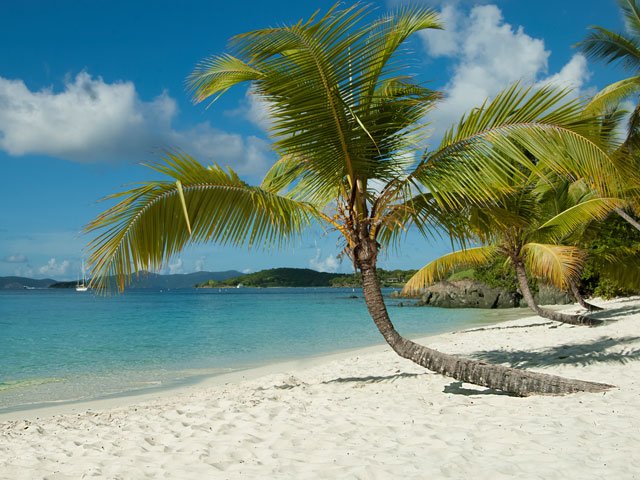 Salomon Bay
Following a short scenic hike off of Lind Point Trail, visitors find themselves at a tranquil and secluded beach, with soft white sand, easy entry, and beautiful blue/green waters. Just around the bend, at Honeymoon Bay Beach, there is a watersports shack, with stand-up paddleboards and kayaks available to rent, and refreshments and snacks.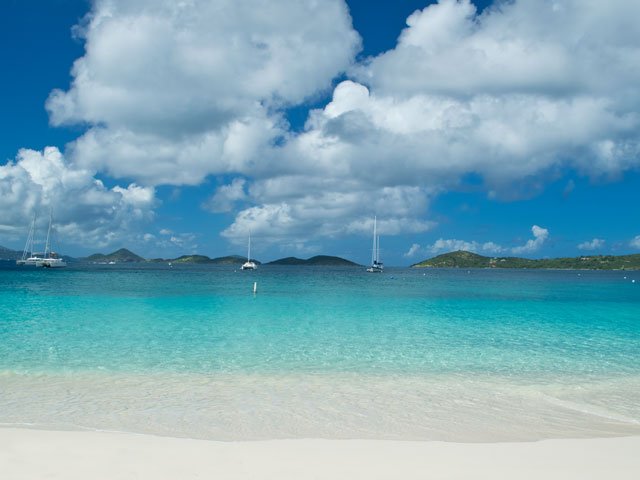 Honeymoon Beach
With crystal clear waters and the shade of palm trees, Honeymoon is an iconic St. John beach. It is part of the National Park and boasts many amenities, including a watersports shack, lockers, a snack shack, and Bikinis on the Beach Bar & Grill. There is also a patch reef o the western side of the beach, where one can see an array of aquatic life, including sea turtles and rays.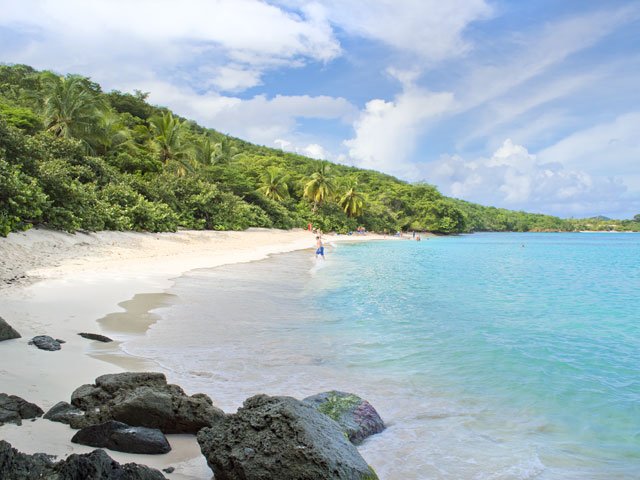 Hawksnest Bay Beach
This is one of my favorite beaches on St John. It has plenty of parking, a dramatic shoreline, and plenty of shade under the sea grapes that line the water. Depending on the tide, Hawksnest can be a very narrow beach – so grab your sun early and enjoy the shade later in the day. Due to its orientation, Hawksnest isn't as protected as some of the other beaches, so expect a bit of surf.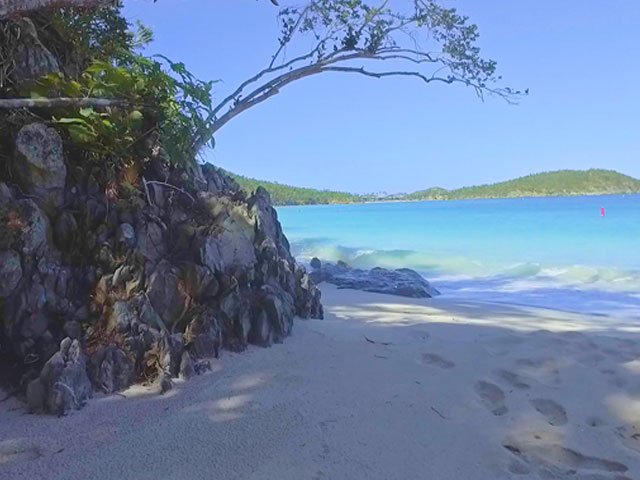 Gibney Beach
Gibney beach is a bit off-the-map and requires a short hike, but this is well worth it considering its lack of crowds, wonderful white sands, and backdrop of well established coconut palms. Enjoy easy entry to the water and shade from the sun during the winter months. Surf conditions vary greatly at Gibney Beach.

7-9 minute drive from Bliss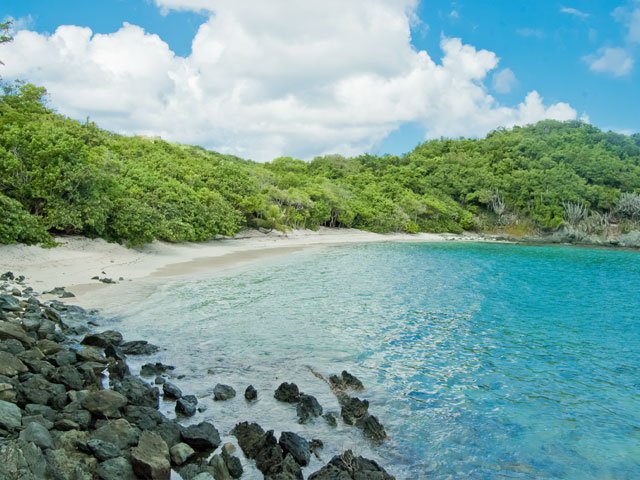 Jumbie Bay
Jumbie Beach is short stretch of white sand fringed with sea grapes. Because of its orientation, it gets a fair amount of wind and surf making it a dramatic setting. If the north shore beaches are rough then Jumbie will be very rough. But most days you'll find a wonderful spot to relax in and/or out of the sun with aqua green water at your toes and soft white sand under your butt. Best part, parking is limited – and that means the beach never gets crazy crowds ; )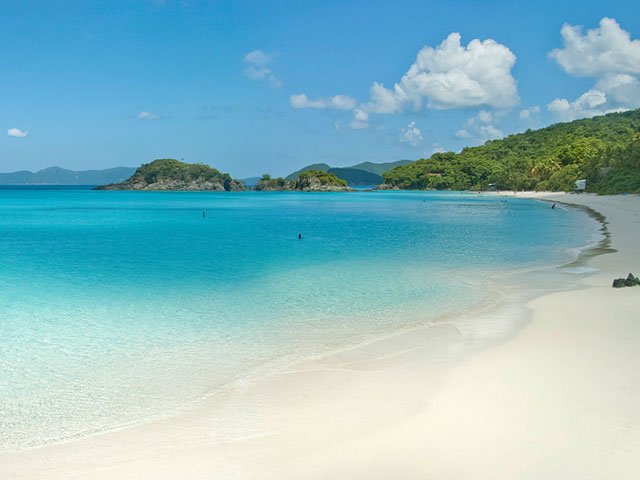 Trunk Bay
St John Island's most visited beach, the most photographed beach and voted one of the top ten beaches in the world by Condé Nast Traveler magazine! Over a quarter-mile of beautiful white sand makes this the showpiece beach of the National Park Service. Enjoy the self-guided Underwater Snorkeling Trail; with underwater information about coral formations and sea life. Facilities include a snack bar/grill, souvenir shop, showers, restrooms, public telephones, and lifeguards.
10-12 minutes from Bliss.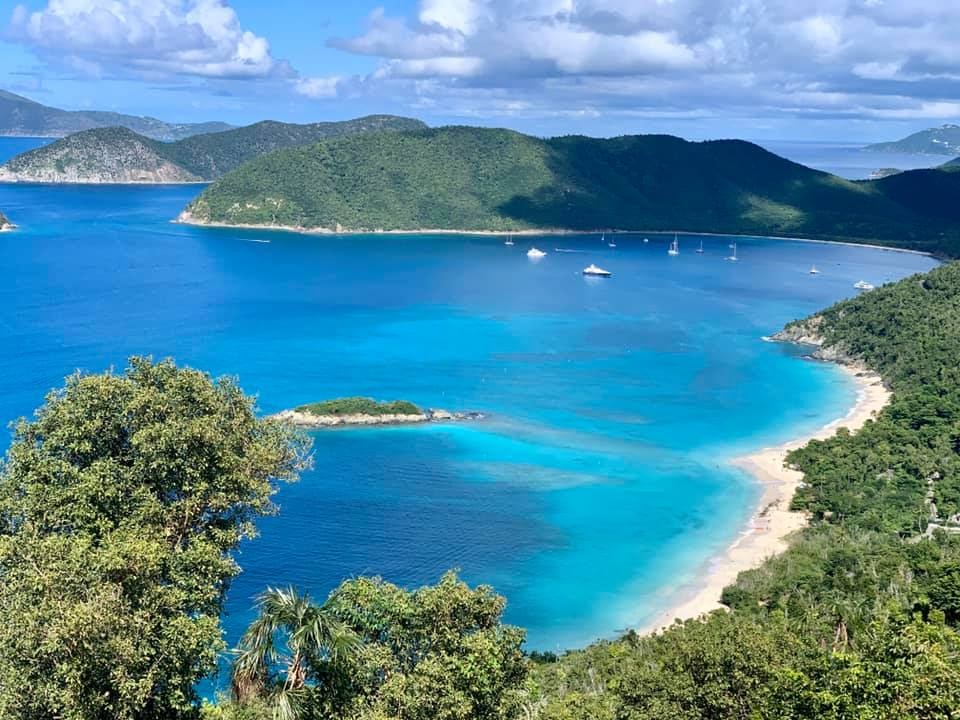 CINNAMON BAY
Surrounded by the mountains of the National Park and known for its excellent snorkeling conditions, this beach is one of our favorites. Cinnamon Bay is the longest and widest beach on St. John, and usually offers a lot of both sun and shady nooks. With it's idyllic scenery, great swimming, snorkeling, paddle-boarding, and--when the wind and waves are up--great wind-surfing or regular surfing opportunities, it's a must to visit. Right across the street from the entrance, there are also nicely-signed paths through the ruins of the Cinnamon Bay Plantation from the 18th century that you can explore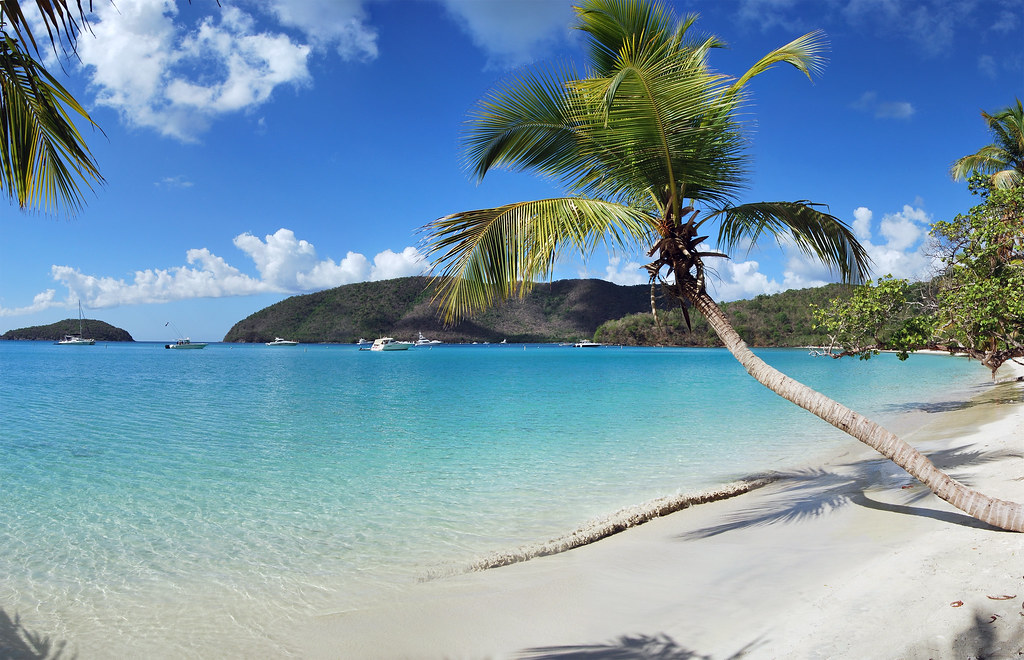 Maho Bay
About 10 minutes from Bliss, MAHO BAY is a popular destination among tourists and locals, and rightly so, due to its easy access right off the road, ample parking, and shallow, sandy entry into the water. With its beautiful white sand, and beds of seagrass right in front of you snorkelers are often sure to see many sea turtles and rays. I personally saw NINETEEN turtles in one day! Looking out to sea, snorkel along the right shore (be aware of the red and green buoys as you swim to it as that is a dingy lane where motor boats can enter and exit.) For the sharp eye you will find swimming around the coral reefs and lichen-encrusted rocks a wide variety of reef fish as well as flounder, moray and spotted eel, and queen angelfish. If you are a strong swimmer/snorkeler, and it is a calm day, you can swim all the way to Little Maho and take a rest on its beautiful little beach before you head back to Maho Bay.
15-18 minute drive from Bliss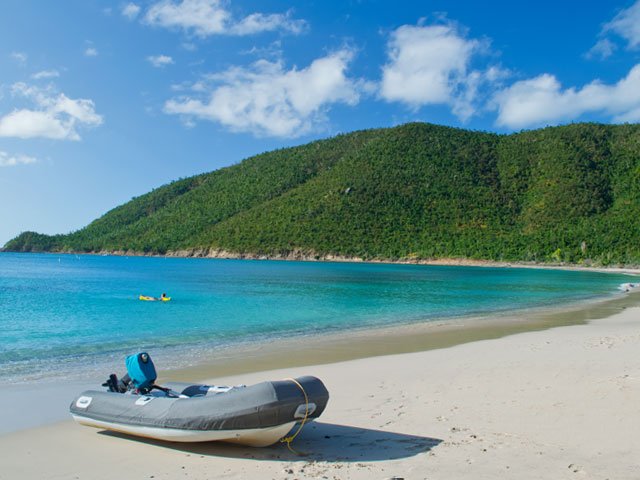 Francis Bay
A fantastic family beach – Francis Bay beach doesn't get the crowds that some of the other beaches get. A long white sand beach offers plenty of space with ample shade. Unlike some of the other St John beaches – Francis has a wide beach regardless of tides. Shaded parking provides convenient access to the beach.
Snorkeling is good on both sides of the bay – with the eastern side offering slightly more diversity. On the west side you'll find rocks extending form the shoreline with a mix of hard and soft corals.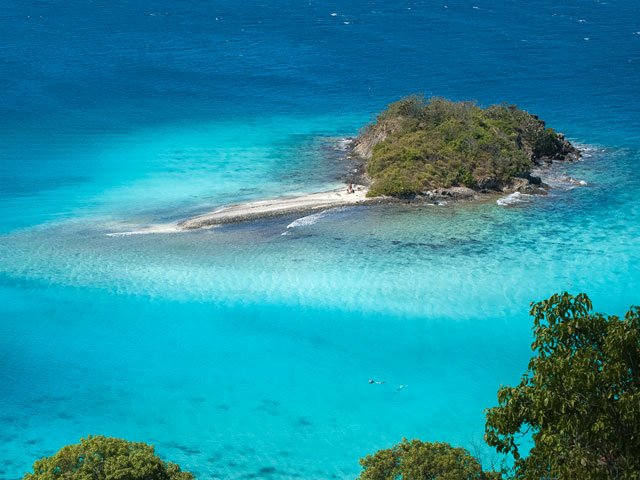 Waterlemon Cay / Leinster Bay
Snorkeling is the reason most visitors come to Waterlemon. Each year thousands of people make the snorkeling pilgrimage. Waterlemon Cay is one of the best snorkeling spots to see schools of fish, rays, turtles, star fish, conch and beautiful hard and soft coral reef formations.
South Shore Beaches
40 minute drive from Bliss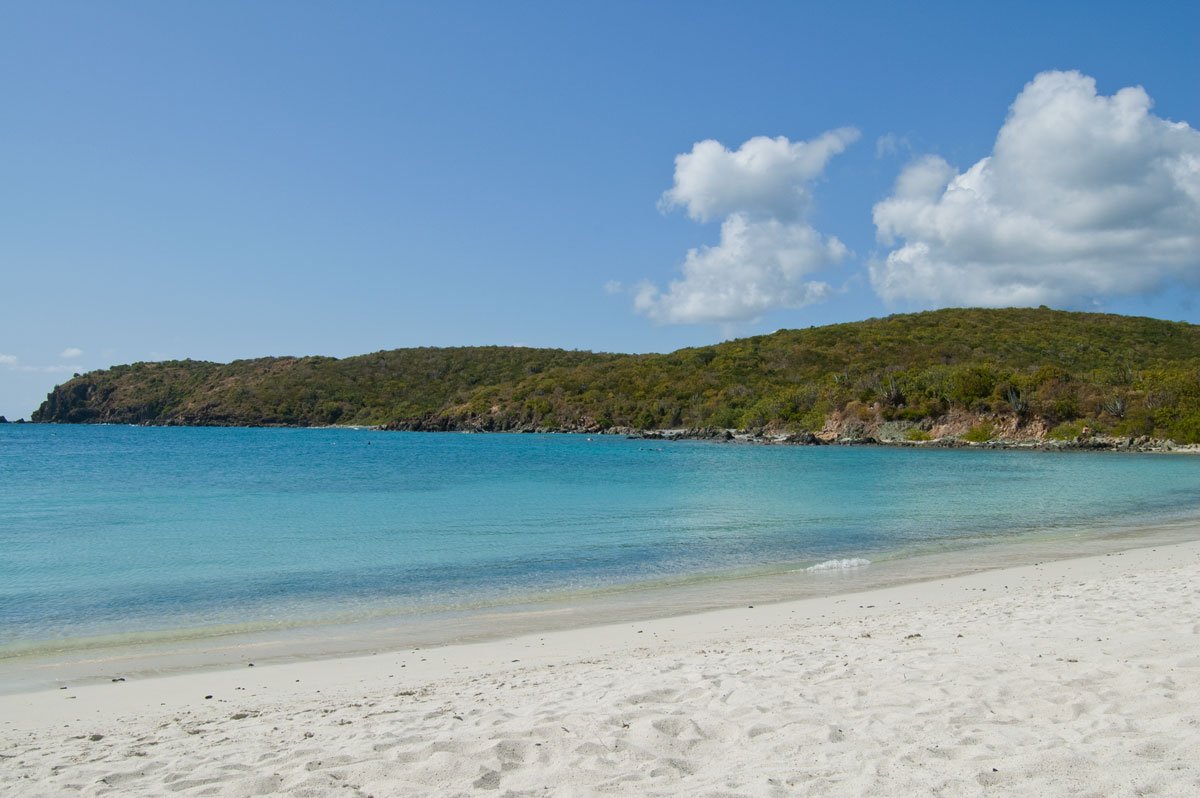 Salt Pond
The beach is crescent shaped with great exposure to the sun and breezes. Shallow water access makes this a great spot for swimmers. The beach is protected enough that most days there isn't much surf. Good snorkeling and convenient access to several trails and sightseeing make it a great choice for an afternoon or day at the beach.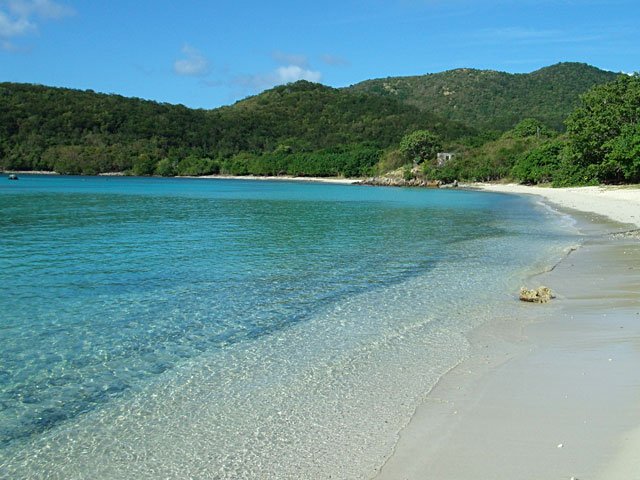 Lameshur Bay
Lameshur Bay is located on the rugged south shore of St John. Its remote location, beautiful sand beach, sugar mill ruins and access to several great hiking trails make it one of my top choices for best beaches on St John.The beach itself is soft white sand with several places to grab some shade. You'll also find several picnic tables and BBQ grills. Access to the water is easiest at the center of the beach where the sand extends into the bay. The bottom is mostly sand with some patches of sea grasses. Further from shore it transitions to all sea grass – a great place to see sea turtles and rays on St John.
East End Beaches
40 minute drive from Bliss
Paid private beaches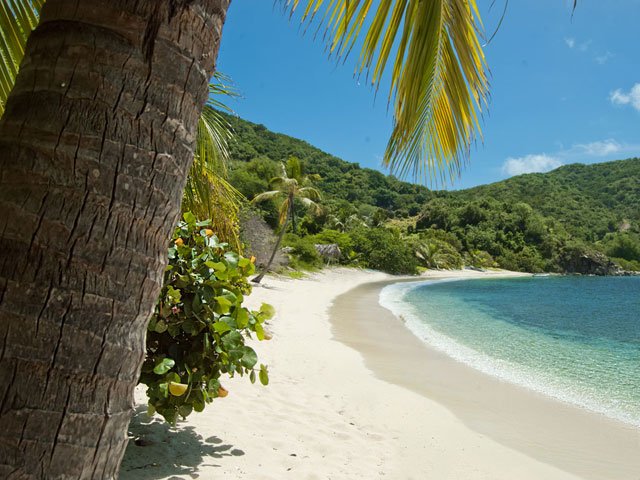 Hansen Beach
The beach is soft white sand with a couple of places to find some shade. The beach isn't very big – but it's rarely crowded. Easy access with a shallow entry. Protected from wind and big waves. A great place to soak up the sun on St John.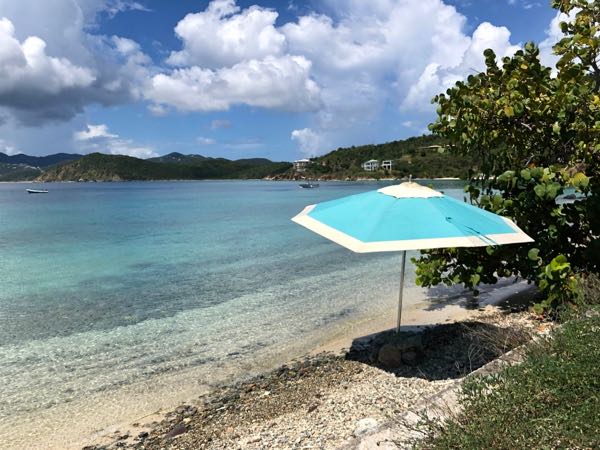 Saltwater Bottom
Ash & his family own Saltwell Bottom beach at Hansen Bay. They open the family beach to the public and the travelers enjoy the sand, the captivating views or even take a quick paddle out to Lime Out.
National Park Beaches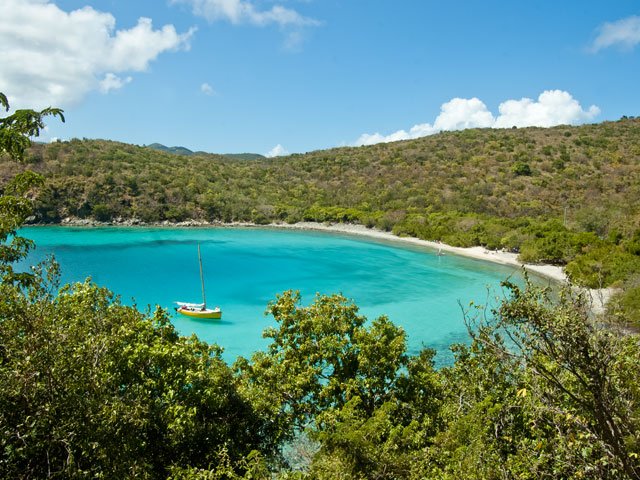 Haulover South
Sitting on the border of the Virgin Islands National Park Haulover (south) is a fairly popular place to snorkel and kayak. The beach is mostly sand and pebble with a protected cove and trees for shade. Convenient parking. Snorkeling is fair > good along the eastern edge and western edge of the bay with deep water bringing in some larger fish.
Snorkeling is good along either side – but I prefer the eastern side – with deeper water and larger fish. You'll likely see large Jacks, mackerel, Atlantic Blue Tangs, parrot fish, sea cucumbers and hard and soft corals.
Haulover North
Haulover "North" is located on the East End of St John – and borders the Virgin Islands National Park.Once rarely visited, this beach is now quite popular with snorkelers. The beach is pebble with lots of flotsam and jetsam. Entry is easiest at the apex of the beach where the sandy bottom comes near the shoreline. Depending on wind and waves – this can be an easy snorkel or a bit of a challenge. The best times are early in the morning or when the wind is out of the south.